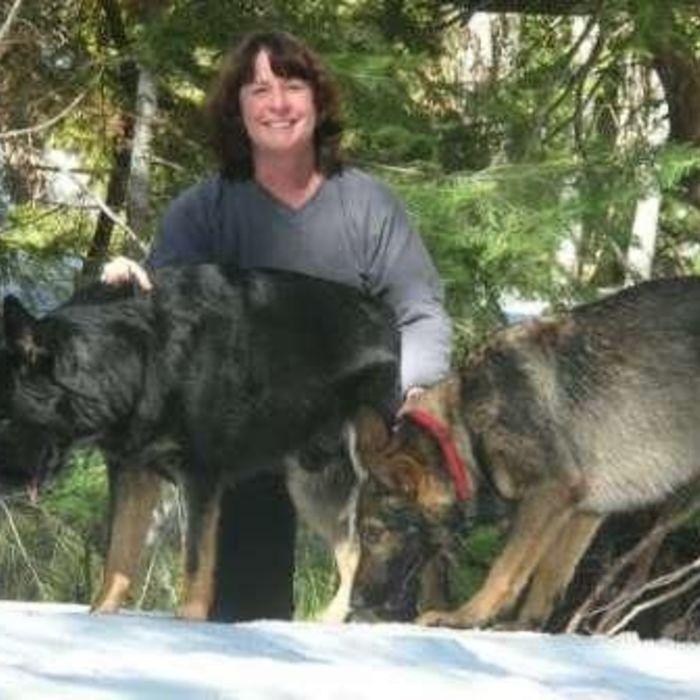 Dr. Robyn Herman
Veterinarian and Practice Owner
Pictured with her dogs Phinneus and Juno
Dr. Herman graduated from Colorado State University with a Bachelors Degree in Microbiology. This background gave her the foundation to understand how bacteria cause disease and impact the body. After graduating with a Doctorate from the Colorado State Veterinary Program, she accepted a position as an Associate Veterinarian in Modesto. Her goal was to have her own practice and she found the same close feeling here in Patterson that she had had growing up in a small town.
Her husband Frank is also a microbiologist and works at Old River Diagnostics. She has a son, Joshua, that lives in Colorado and her immediate family includes five German Shepherds and a Border Collie Mix that thinks he's a shepherd. Gretchen, a very sweet girl, was abandoned at a kennel and was adopted in October 2006. Juno is the crazy forever-puppy. The Border Collie Mix is named Captain. Her three newest German shepherds are Indy, Khan, and Anka. As you can see, her life revolves around her pets. She couldn't imagine a better way to live her life than by working for the health and welfare of animals.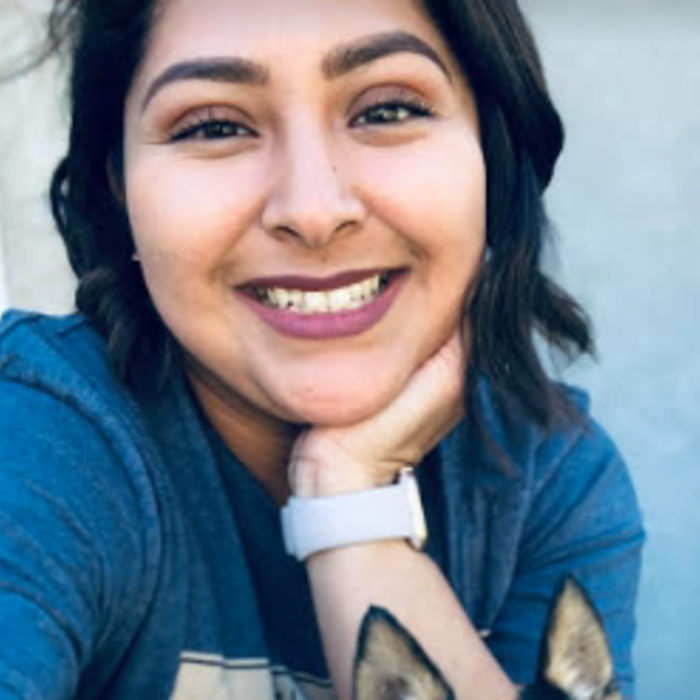 Claudia
Claudia Vargas is a Graduated from Carrington college in 2016 with her certificate in veterinary technology. She is also Certified in laser therapy and fear free. She has always loved animals since she can remember. Living in Patterson she lives with her fur babies, cookie her first pet the 12 yr old chihuahua and Diego the 9 year old long hair cat.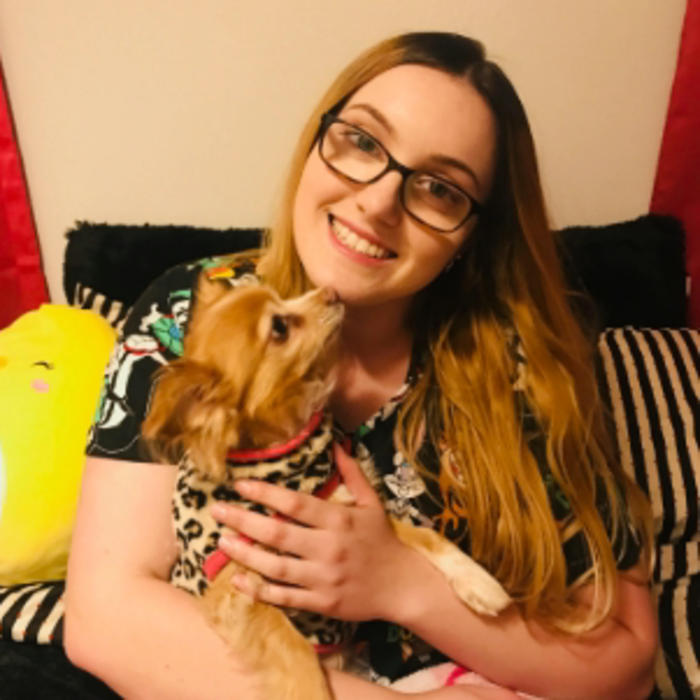 Suzannah
Suzannah is one of our newer team members, she received a Veterinary Assisting Certificate in early 2019 at Stellar Career College in Modesto. She is also certified in Fear Free and Laser therapy. Suzannah lives in Delhi, CA and she enjoys spending time with her two dogs Dutch, a Mastiff Mix and Sugar, a long haired chihuahua. Suzannah also has 2 cats, Meah and Boots, oh and let's not forget her lovable, pet, backyard chickens. Suzannah spends most of her free time with her family and she absolutely loves going out to the beach.