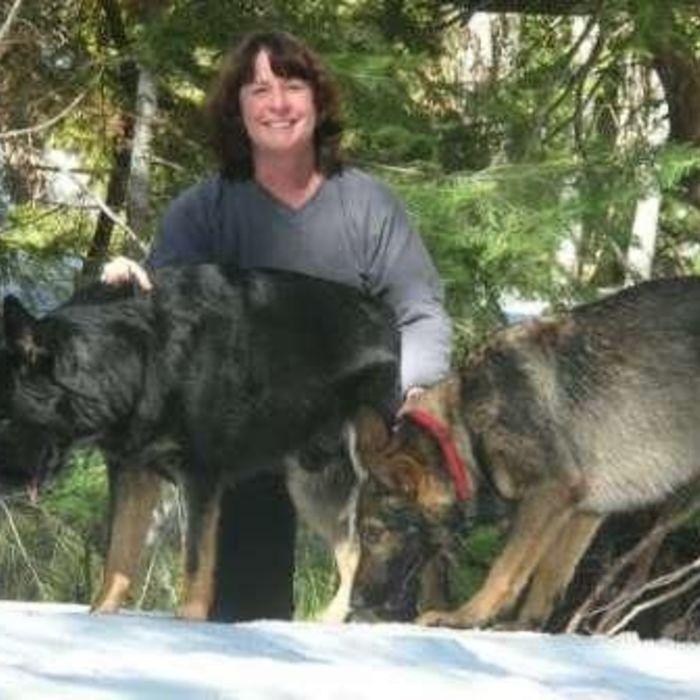 Robyn Herman
Veterinarian and Practice Owner
Pictured with her dogs Phinneus and Juno
Dr. Herman graduated from Colorado State University with a Bachelors Degree in Microbiology. This background gave her the foundation to understand how bacteria cause disease and impact the body. After graduating with a Doctorate from the Colorado State Veterinary Program, she accepted a position as an Associate Veterinarian in Modesto. Her goal was to have her own practice and she found the same close feeling here in Patterson that she had had growing up in a small town.
Her husband Frank is also a microbiologist and works at Old River Diagnostics. She has a son, Joshua, that lives in Colorado and her immediate family includes five German Shepherds and a Border Collie Mix that thinks he's a shepherd. Gretchen, a very sweet girl, was abandoned at a kennel and was adopted in October 2006. Juno is the crazy forever-puppy. The Border Collie Mix is named Captain. Her three newest German shepherds are Indy, Khan, and Anka. As you can see, her life revolves around her pets. She couldn't imagine a better way to live her life than by working for the health and welfare of animals.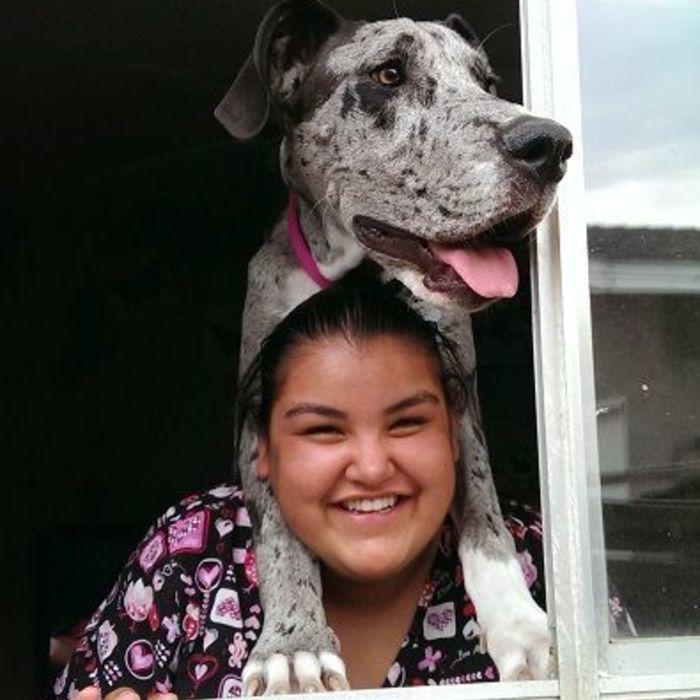 Sandra
Veterinary Technician
Sandra graduated from Carrington, College in Stockton, with her Veterinary Technician certificate in 2013. She lives in Newman with her mom, sister and nephew, Jayden. She enjoys taking her Great Dane, Haiti to the beach. Sandra's 2 smaller dogs, Lacky and Pixie prefer to hang out on the couch with her other fur baby, Furnando. Sandra is fluent in Spanish and enjoys providing extraordinary care of all of our in hospital visitors.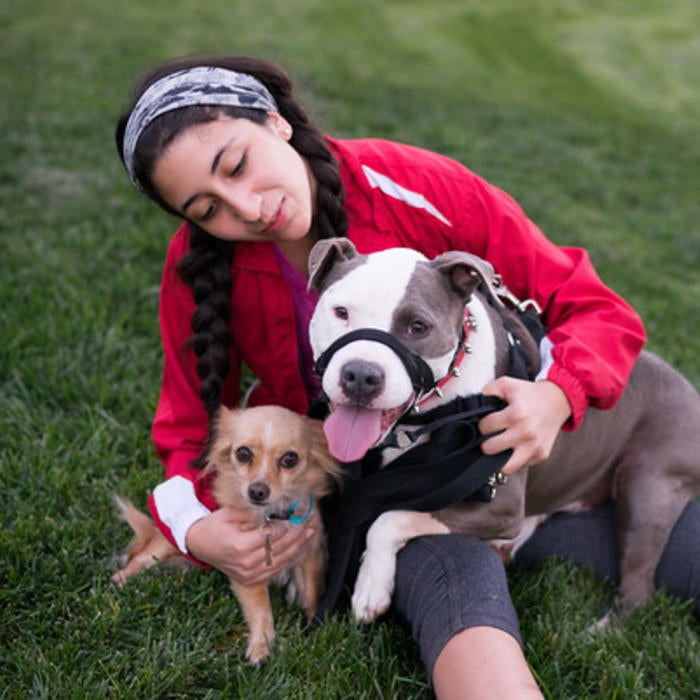 Andrea
Veterinary Assistant
Andrea graduated from University of California, Davis with a Bachelors Degree in Animal Biology. She lives an active lifestyle with the zoo that she calls her family. Her pets include a variety of species of animals like turtles, rabbits, birds, cats and dogs. You can rest assure that she will do everything to make you and your pet as comfortable as possible, including serving as a translator for our Spanish speaking clients.We can not forget to mention that her weakness are puppies and kittens, so it would not be unusual to see her strolling around the hospital with a borrowed fur baby. Her other pleasures include drawing and painting the very subjects she cares for. Her ultimate goal is to attend Veterinary School in the next upcoming years, as she is sure the quality care of animals will always be her calling.